Yukon Aurora and Rockies Winter Rail
Nights of viewing
3 nights
When to go
December - March
Your itinerary is personalized to suit your dreams and needs:
Decide your desired budget
Choose your own activities and experiences
Have all the details of your trip arranged for you
Winter wonderland adventure in Canada
This winter vacation is a dream come true! Spend three days exploring the winter wilderness of the Canadian Rockies before catching the sleeper train to Vancouver. Then, fly to Whitehorse for three nights of Northern Lights viewing. Since Whitehorse sits under the auroral oval, it's the perfect spot to experience this incredible natural phenomenon.

Highlights of your trip
Overnight journey on VIA Rail from Jasper to Vancouver
Splendour of Banff and Jasper National Parks in winter
Experience the mystical Aurora Borealis on guided viewing excursions
Discover the stunning landscape of the Yukon
Winter adventures at your own pace
Seamless transfers in each destination
Top experiences and features

Relax on the sleeper train to Vancouver
See snow-covered mountains and forests as you travel from the Canadian Rockies to the West Coast.
Your Questions Answered
Find out what is included in your trip and have all your questions answered. We are here to help.
What's Included
Return airfare from Vancouver to Whitehorse
Unique guided activities such as dogsledding, cultural tours and more
Guided Northern Lights viewing experiences
Airport and train station transfers
Transfer between Calgary and Banff
Transfers in Whitehorse, between airport and hotel
Electronic travel documentation package
Personalized Fresh Tracks Canada customer service support
Frequently Asked Questions
Although Whitehorse, and the Yukon in general, is an incredible spot for Northern Llghts viewing, the lights aren't visible every night. Your chances are high, but because this is nature, nothing is guaranteed.
Our vacations are not typically escorted. You are not tied into a specific group, or a rigid daily itinerary but rather have the freedom of independent travel.
This allows you, with the help of our travel experts, to personalize your trip to suit your interests, timeframe, and budget. We'll guide you through the process and provide the reassurance of seamless connections, customer service support, and scheduled activities tailored to your taste.
An exception to this is our Northern Lights vacations in Churchill. These are hosted trips. On these trips, you will be with the same group for each day of your trip and have a daily activity schedule. A local guide will be with you and almost all meals are included.
As Northern Lights viewing experiences take place at night, there is plenty of time in the day for other activities. Tour and activity options depend on the season and the location. In the winter, go dogsledding, snowshoeing, snowmobiling or ice fishing. In the fall, go hiking, wildlife viewing, and sightseeing. There are opportunities to learn about local culture and history too.
Our Northern Lights trips can accommodate children, but there may be a minimum age for some day tours. Winter clothing rentals may be harder to obtain for some ages. It's important to note that Northern Lights viewing happens late at night, so it may be tiring for some children. Please ask one of our Vacation Advisors for your options.
We partner with a number of hotels and accommodation providers across the country that offer a variety of service levels and unique experiences. Northern Lights vacations include stays in small cities and remote locations, so there is not the same amount of choice as there would be in bigger cities. Choosing accommodation is based on local availability and personal preference.
The two main ways to get to the Yukon are by car or by plane. Most travellers either fly into Whitehorse or drive up from B.C.
You can photograph the Northern Lights, but you will need a tripod and preferably a DSLR camera where you can control the shutter speed. A wide angle lens is also recommended to capture their full scope.
The Northern Lights are most commonly a greenish-yellow hue, though they can appear pink, red, blue and even violet.
Trip Itinerary
Speak to one of our Canadian Insiders about personalizing this trip.
Indicates featured activities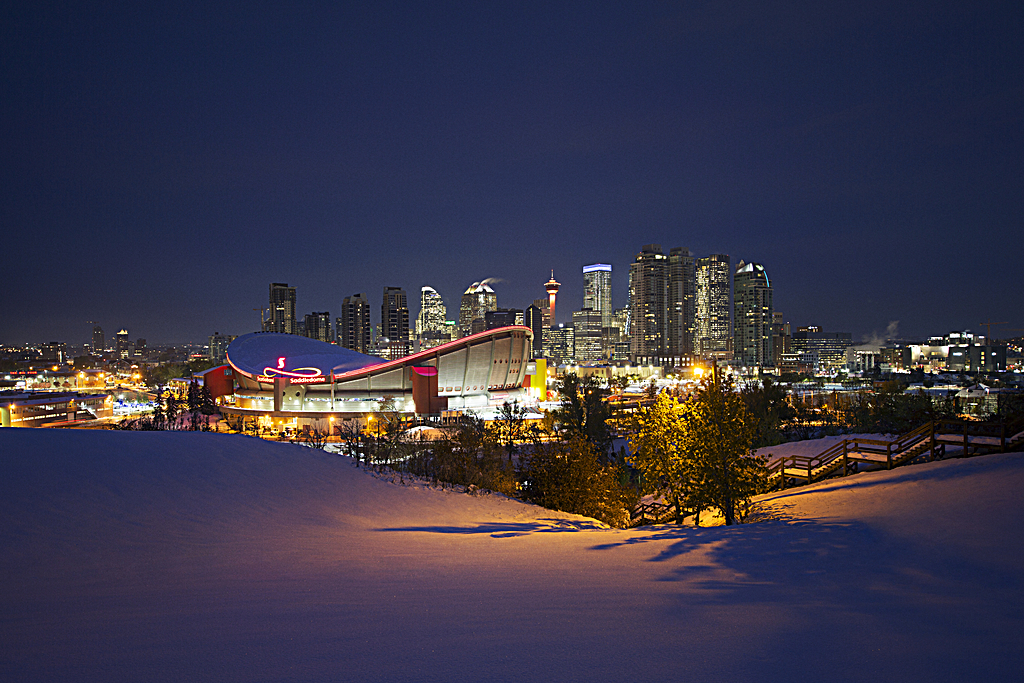 Day 01
Your vacation begins - Calgary to Banff
Your Canadian winter vacation starts in Calgary, the gateway to the Canadian Rockies. From the airport, head straight to Banff National Park. Watch as the landscape evolves around you, with snow-capped mountains appearing on the horizon.
Transfer from Calgary Airport to Banff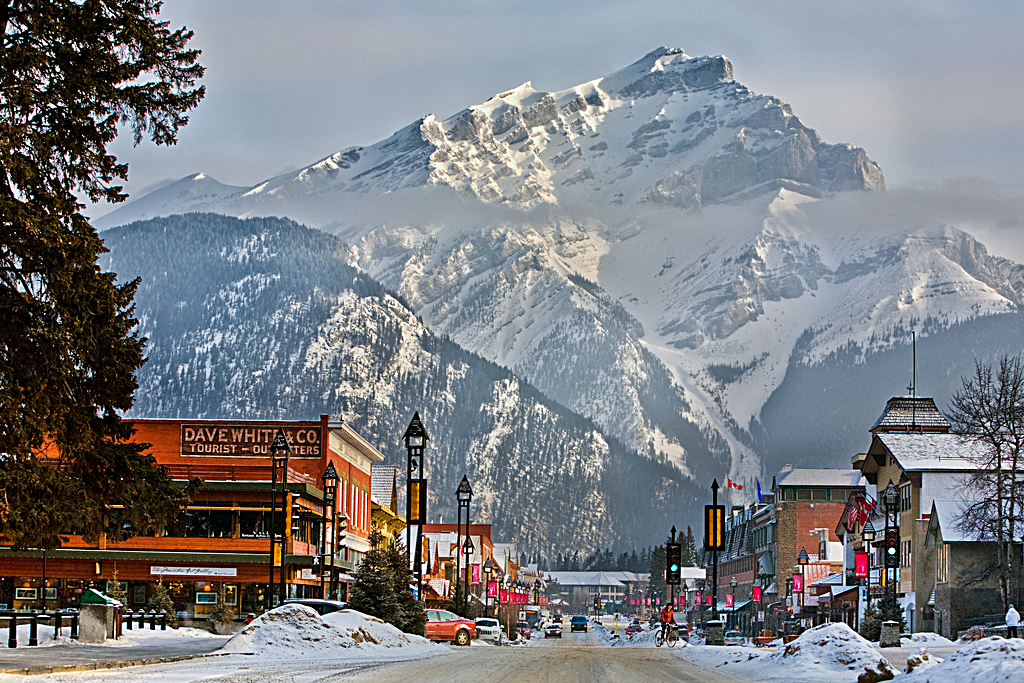 Day 02
Explore Banff
Banff is the liveliest of the mountain towns on your Canadian holiday, and the energy on Banff Avenue is contagious. There are plenty of quaint shops to visit, and the delicious smell of homemade maple fudge from nearby sweet stores will lure you in for a truly delicious experience.
You have

3 options

to choose from today:

Banff Sightseeing Tour and Daytime/Evening Gondola

On a morning small-group bus tour, discover Banff's unique heritage, enchanting folklore, and stunning backdrop in the Canadian Rockies. Choose a daytime Gondola ride to the summit of Sulphur Mountain after your tour, or take the Gondola at dusk and experience the Nightrise light show.

Johnston Canyon Icewalk Tour

Explore Johnston Canyon with the help of ice cleats. As you wander along the catwalks built into the canyon walls, enjoy the views of the gorge below.

Paint Pots Snowshoe Tour

Snowshoe across the frozen Vermilion River and through the forest to the Paint Pots, a cultural treasure within Banff National Park.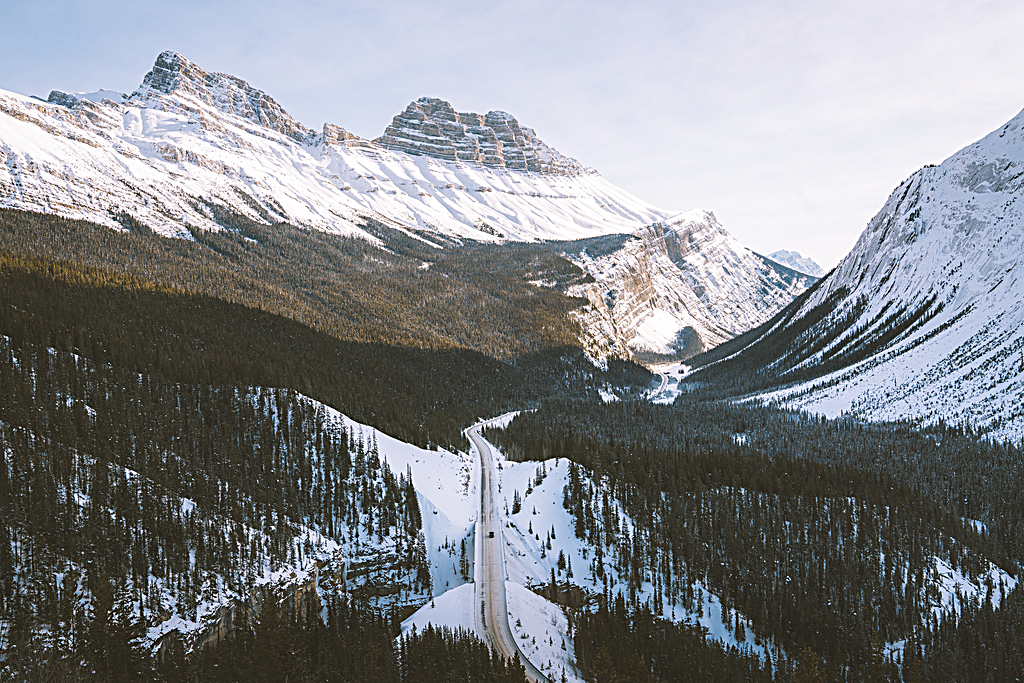 Day 03
The Icefields Parkway - Banff to Jasper
Spend the morning in Banff before heading north to Jasper this afternoon. Travel along the Icefields Parkway, one of the world's most scenic highways!
Transfer from Banff to Jasper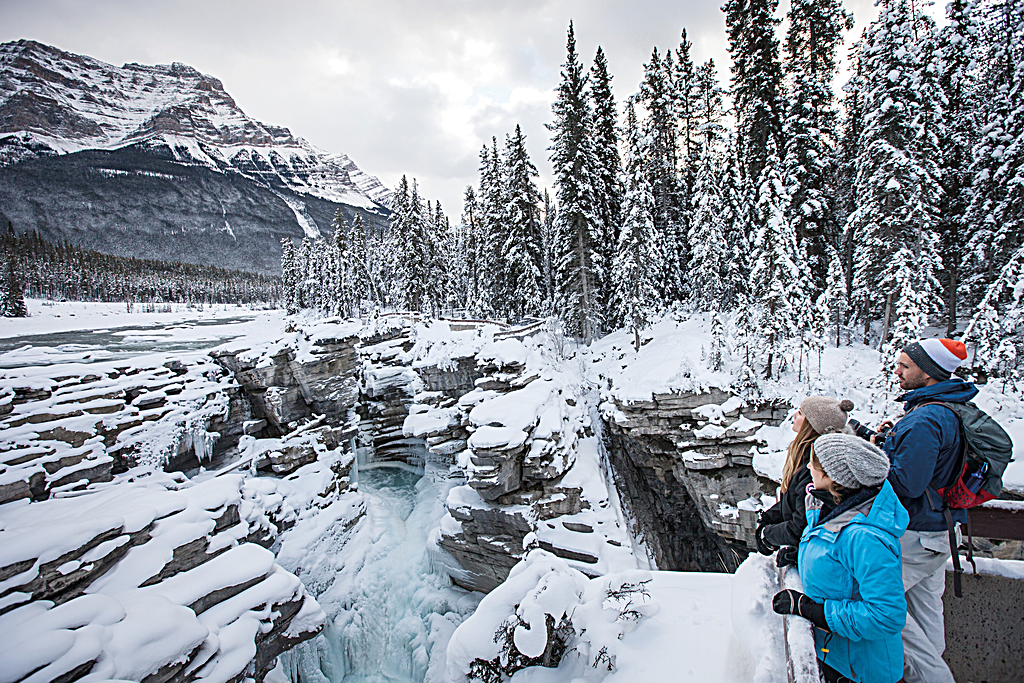 Day 04
Explore Jasper
Discover Jasper National Park, the largest park in the Canadian Rockies. The small town of Jasper offers visitors a more laid-back mountain experience with equal opportunities for adventure, discovery and relaxation.
You have

2 options

to choose from today:

Maligne Canyon Icewalk Tour

Strap on some ice cleats and walk the floor of Maligne Canyon. See breathtaking ice and rock formations, and ice climbers scaling frozen waterfalls.

Morning Wildlife Discovery Tour of Jasper

Take in the beautiful winter landscape and spot wildlife around Jasper on a sightseeing bus tour.

Suggested Add-On: Jasper Walking Food Tour

On this afternoon tasting tour, sample Canadian classics, locally brewed beers, and globally inspired cuisine.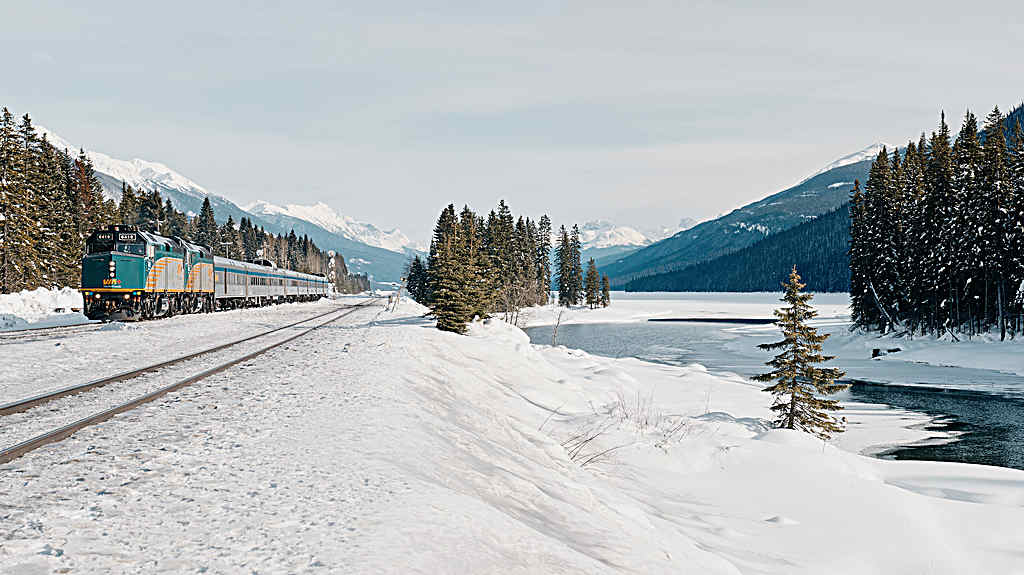 Day 05
VIA Rail - Depart Jasper National Park
Board The Canadian train in Jasper and begin your westward journey to Vancouver.
Transfer from Hotel to Train Station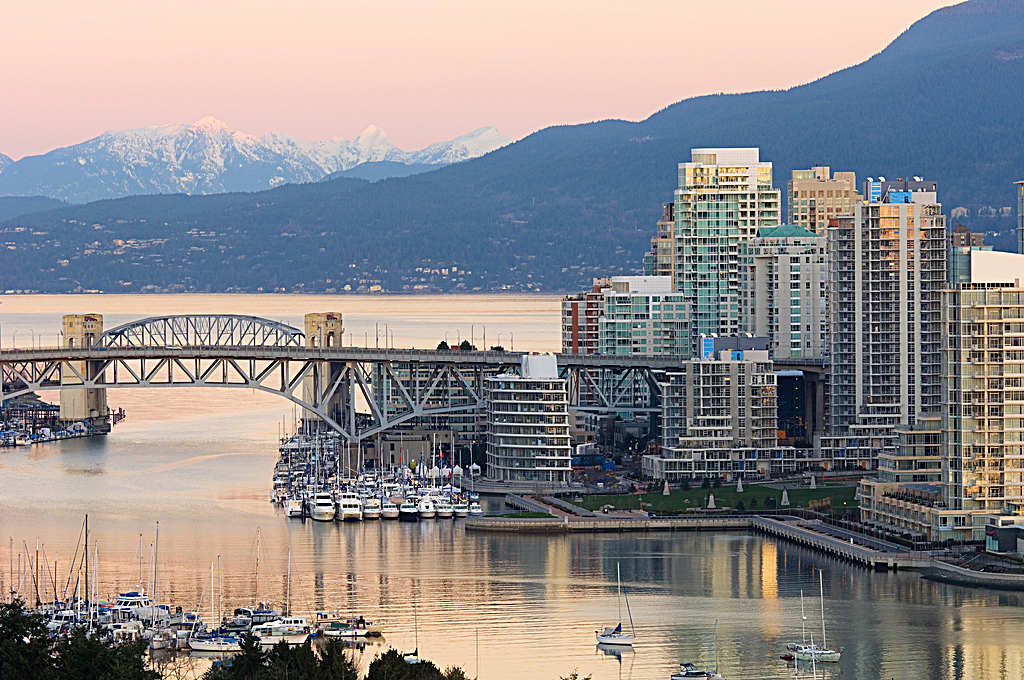 Day 06
VIA Rail - Arrive in Vancouver
After travelling through BC's Fraser Valley, your journey onboard The Canadian train comes to an end. Arrive in coastal Vancouver — a spectacular city surrounded by mountains and the ocean.
Transfer from Train Station

Dinner in Vancouver

Dine at one of our favourite harbourside restaurants. Watch seaplanes land and enjoy views of the North Shore Mountains.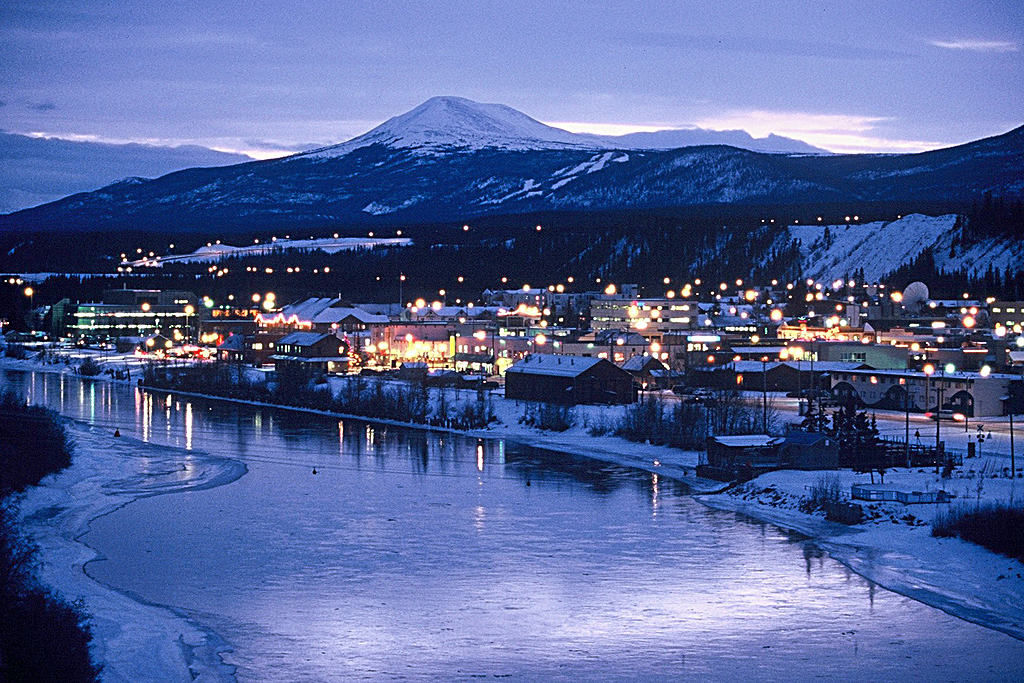 Day 07
Into the North – Vancouver to Whitehorse
Head north to Whitehorse, one of North America's best Northern Lights (aurora borealis) viewing locations. Whitehorse has low precipitation levels — it is practically a desert — which means little cloud cover and maximum viewing time!
Private Transfer to Vancouver Airport

Flight from Vancouver to Whitehorse

Transfer from Whitehorse Airport

A friendly guide will take you to your hotel. After check-in, there is a short evening information session.

Aurora Viewing

Head away from the city for a chance to see the Northern Lights. A heated, cozy cabin or wall tent is available for your comfort. Hot drinks, snacks, and transfers to and from your hotel are provided.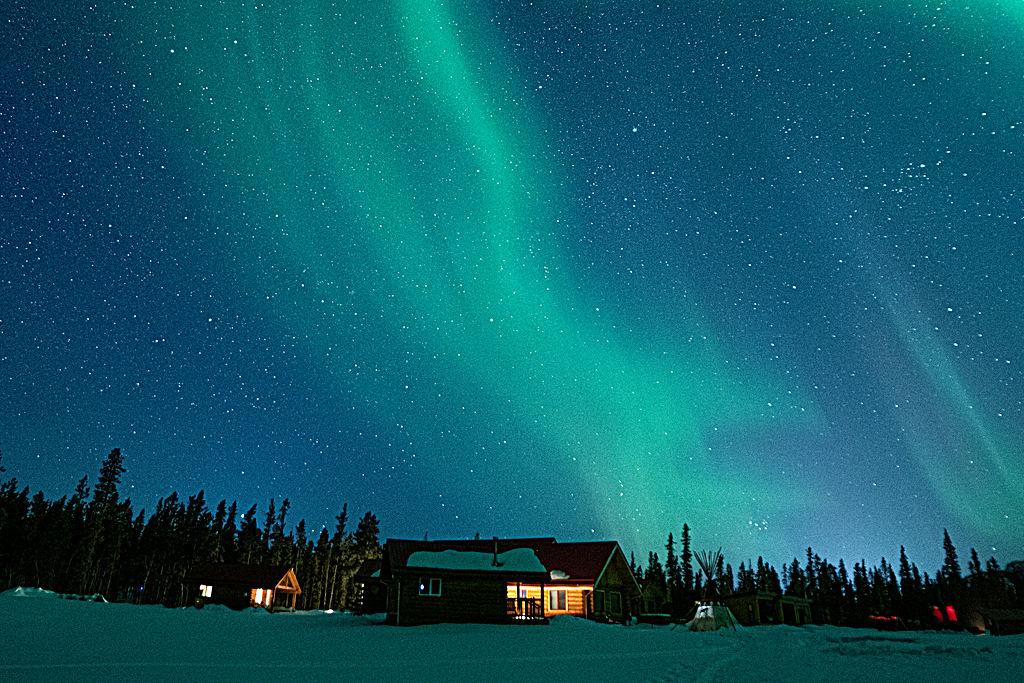 Day 08
Discover Whitehorse
Explore the Yukon's largest city, set on the mighty Yukon river. Learn about the history of Whitehorse, the land and its people. Finish your day by gazing into the dark sky and searching for the aurora borealis.
Whitehorse City Tour

With a local guide, explore the Yukon's capital city and visit sites such as the SS Klondike, Main Street, Schwatka Lake, and the Old Log Church. See fantastic street murals and learn about the city's rich culture and history.

Yukon Wildlife Preserve with Optional Hot Springs Visit

Visit the Yukon Wildlife Preserve and see Dall sheep, bighorn sheep, deer, elk, woodland caribou, wood bison, musk-ox, and moose. Afterwards, soak in the Eclipse Nordic Hot Springs and admire the beautiful winter landscape.

If your party includes children, or you'd prefer not to visit the hot springs, a Wildlife Preserve-only tour runs every other day of the week.
Prices
Get your personalized quote as prices vary by departure date, selected activities, and hotel. Prices shown are our lowest rates per person, based on double occupancy, and exclude taxes.
Comfort Level
Hotel Accommodations
3 star
Activities and Northern Lights Viewing
Fully Guided
Superior Level
Hotel accommodations
4 star
Activities and Northern Lights Viewing
Fully Guided
View full itinerary
Like this trip? Get more details with a sample itinerary:
Day-tour options and descriptions;
Departure dates;
Suggestions for personalizing your trip.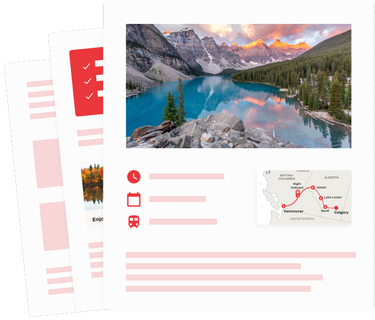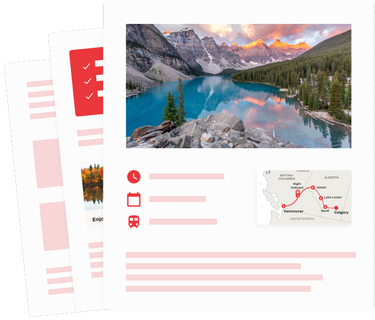 Accommodations
These are examples of the places you can stay on this trip. Please get in touch to discuss your options and to check availability.

Banff Caribou Lodge
Example of a Comfort hotel in Banff
Banff Caribou Lodge and Spa is a short walk away from downtown Banff. Relax in one of the hotel's cozy guestrooms, pamper yourself at the full-service spa, or rent a bike and explore the local area.
Personalize this itinerary
Here are some of our most popular enhancements to personalize this journey.

Visit Dawson City
If travelling between January and March, extend your time in the Yukon with our 3-night Dawson City add-on. Discover the area's Klondike Gold Rush history, learn cultural crafting practices, explore the rugged Tombstone Territorial Park, and of course, see the Northern Lights.
Limited Time Promotions

Save on 2024
Don't miss the best time to see the lights in 20 years!
Experience peak Northern Lights viewing during 2024's solar maximum. This period of high solar activity only occurs every 11-years — and scientists predict 2024 will have the most spectacular aurora displays in the past two decades!
Secure your spot now! 2024 will sell out quickly.
Plus save $300 per couple when you book by December 30, 2023.
Schedule a call with one of our travel experts, or call us at undefined to apply this offer and start planning your trip.
Discuss your Northern Lights tour with a Canadian travel expert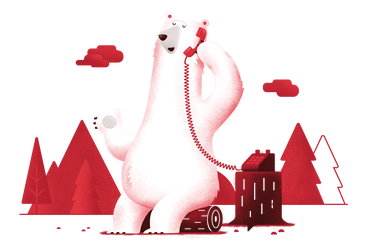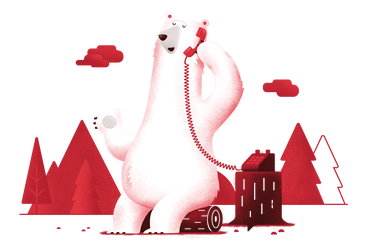 Sign up for travel inspiration
Our newsletter is full of travel tips and local insights for your Northern Lights tour in Canada.