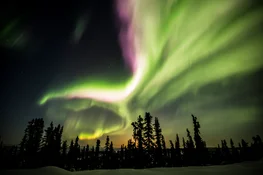 Northern Lights of the Yukon
Nights of viewing
4 nights
When to go
December - March
Your itinerary is personalized to suit your dreams and needs:
Decide your desired budget
Choose your own activities and experiences
Have all the details of your trip arranged for you
A top spot to see the aurora borealis in Canada
Canada's Yukon province is considered one of the best places in the world to view the majestic Aurora Borealis (Northern Lights). On this incredible winter adventure, spend four nights in awe as the Northern Lights ripple across the dark, starry sky above you. During the day, participate in exciting winter activities and discover Whitehorse's frontier history.

Highlights of your trip
Experience the mystical aurora borealis firsthand
Discover the stunning landscape of the Yukon
Explore Whitehorse on your style of tour with optional activities each day
Top experiences and features

Keep warm by the fire
A roaring fire, indoor seating area, and winter clothing rentals keep you comfortable while you wait for the Northern Lights to appear.
Your Questions Answered
Find out what is included in your trip and have all your questions answered. We are here to help.
What's Included
Return airfare from Vancouver to Whitehorse
Transfers in Whitehorse, between airport and hotel
Unique guided activities such as dogsledding, cultural tours and more
Guided Northern Lights viewing experiences
Electronic travel documentation package
Personalized Fresh Tracks Canada customer service support
Frequently Asked Questions
Although Whitehorse, and the Yukon in general, is an incredible spot for Northern Llghts viewing, the lights aren't visible every night. Your chances are high, but because this is nature, nothing is guaranteed.
Our vacations are not typically escorted. You are not tied into a specific group, or a rigid daily itinerary but rather have the freedom of independent travel.
This allows you, with the help of our travel experts, to personalize your trip to suit your interests, timeframe, and budget. We'll guide you through the process and provide the reassurance of seamless connections, customer service support, and scheduled activities tailored to your taste.
An exception to this is our Northern Lights vacations in Churchill. These are hosted trips. On these trips, you will be with the same group for each day of your trip and have a daily activity schedule. A local guide will be with you and almost all meals are included.
As Northern Lights viewing experiences take place at night, there is plenty of time in the day for other activities. Tour and activity options depend on the season and the location. In the winter, go dogsledding, snowshoeing, snowmobiling or ice fishing. In the fall, go hiking, wildlife viewing, and sightseeing. There are opportunities to learn about local culture and history too.
Our Northern Lights trips can accommodate children, but there may be a minimum age for some day tours. Winter clothing rentals may be harder to obtain for some ages. It's important to note that Northern Lights viewing happens late at night, so it may be tiring for some children. Please ask one of our Vacation Advisors for your options.
We partner with a number of hotels and accommodation providers across the country that offer a variety of service levels and unique experiences. Northern Lights vacations include stays in small cities and remote locations, so there is not the same amount of choice as there would be in bigger cities. Choosing accommodation is based on local availability and personal preference.
The two main ways to get to the Yukon are by car or by plane. Most travellers either fly into Whitehorse or drive up from B.C.
You can photograph the Northern Lights, but you will need a tripod and preferably a DSLR camera where you can control the shutter speed. A wide angle lens is also recommended to capture their full scope.
The Northern Lights are most commonly a greenish-yellow hue, though they can appear pink, red, blue and even violet.
Trip Itinerary
Speak to one of our Canadian Insiders about personalizing this trip.
Indicates featured activities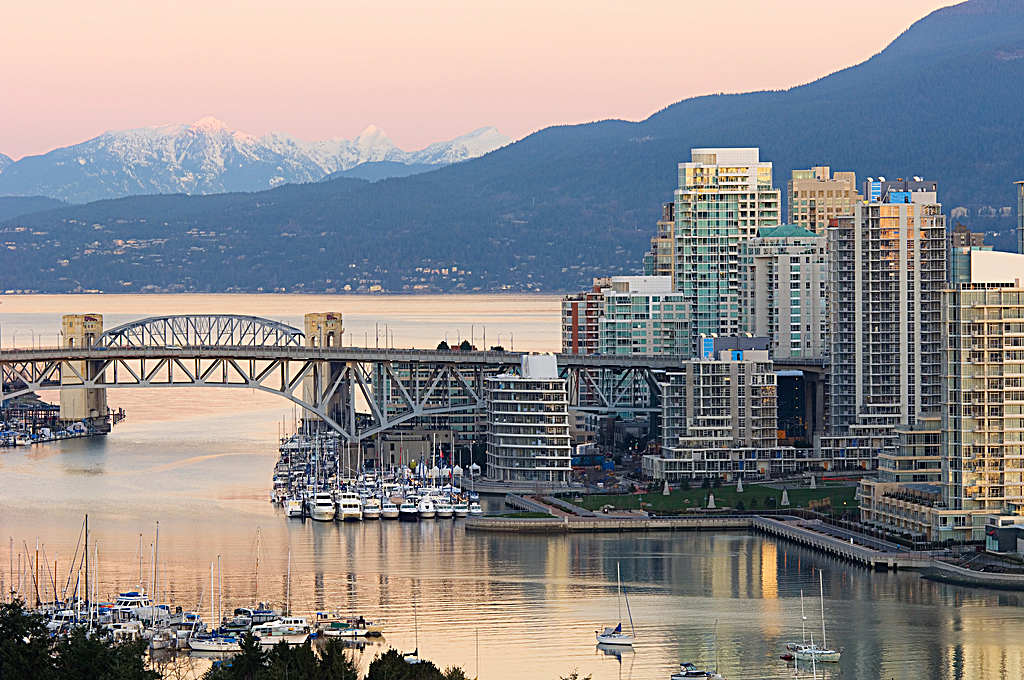 Day 01
Arrive in Vancouver
Welcome to our hometown — a famously lovely west coast city, surrounded by mountains and ocean.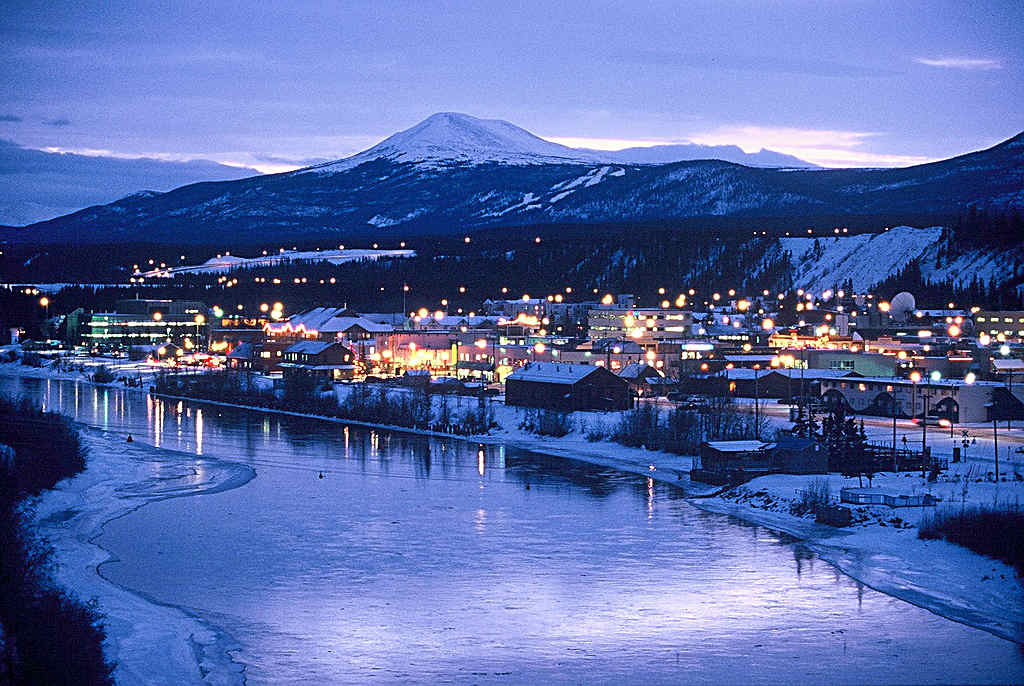 Day 02
Into the North – Vancouver to Whitehorse
Head north to Whitehorse, one of North America's best Northern Lights (Aurora Borealis) viewing locations. Whitehorse has low precipitation levels — it is practically a desert — which means little cloud cover and maximum viewing time!
Flight from Vancouver to Whitehorse

Transfer from Whitehorse Airport

A friendly guide will take you to your hotel. After check-in, there is a short evening information session.

Winter Clothing Rental

We've included a winter clothing package to ensure you keep warm and comfortable throughout your trip.

Aurora Viewing

Head away from the city for a chance to see the Northern Lights. A heated, cozy cabin or wall tent is available for your comfort. Hot drinks, snacks, and transfers to and from your hotel are provided.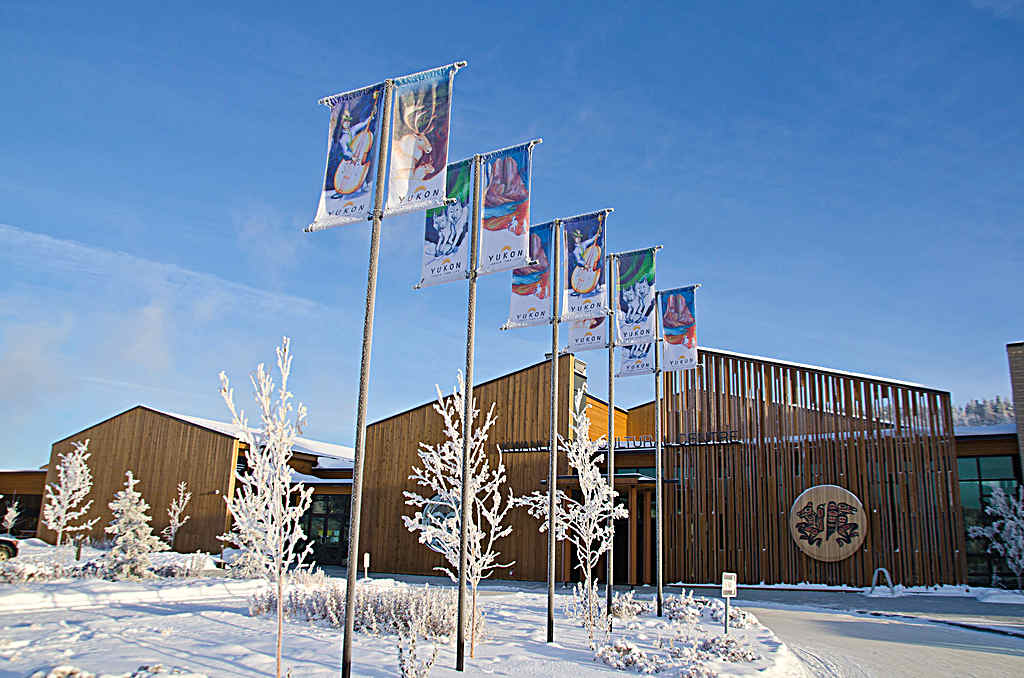 Day 03
Discover Whitehorse
Explore the Yukon's largest city, set on the mighty Yukon river. Learn about the history of Whitehorse, the land and its people. Finish your day by gazing into the dark sky and searching for the Aurora Borealis.
Whitehorse City Tour

With a local guide, explore the Yukon's capital city and visit sites such as the SS Klondike, Main Street, Schwatka Lake, and the Old Log Church. See fantastic street murals and learn about the city's rich culture and history.

Yukon Wildlife Preserve with Optional Hot Springs Visit

Visit the Yukon Wildlife Preserve and see Dall sheep, bighorn sheep, deer, elk, woodland caribou, wood bison, musk-ox, and moose. Afterwards, soak in the Eclipse Nordic Hot Springs and admire the beautiful winter landscape.

If your party includes children, or you'd prefer not to visit the hot springs, a Wildlife Preserve-only tour runs every other day of the week.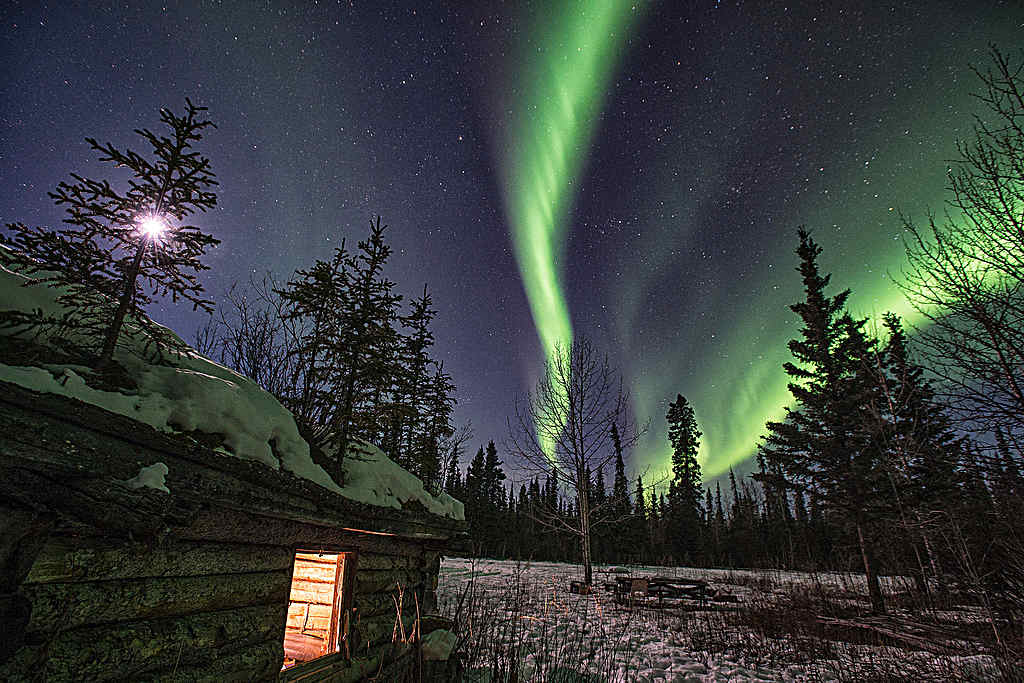 Day 04
Outdoor adventures in Whitehorse
Embrace life in the Canadian north with an outdoor winter activity — one of the many activities Yukoners have been doing for decades. Later, enjoy another evening of Northern Lights viewing.
Half Day Dogsledding Experience

Meet a team of friendly huskies waiting to whisk you across the snowy tundra. Learn how to harness the dogs and hitch them to the sled before driving your own team.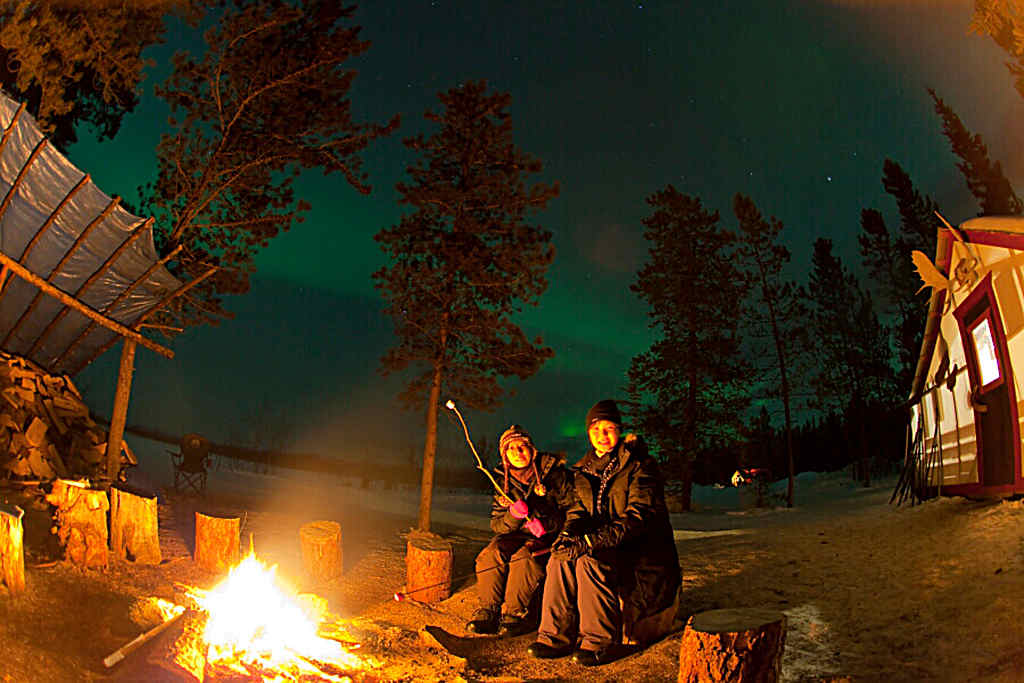 Day 05
Winter adventures in the Yukon
Spend one final day in Whitehorse. Hugged by the banks of the Yukon River, Whitehorse is the perfect base for winter adventures.
You have

2 options

to choose from today:

Half Day Snowmobile Tour

Snowmobile through the Yukon's unspoiled wilderness and discover places not easily accessible by foot, snowshoe or dog team.

Ice Fishing and Snowshoeing Tour

Snowshoe along the frozen lakeside, and search for the perfect ice fishing spot. Step onto the lake and fish for Trout or Grayling through a hole in the ice.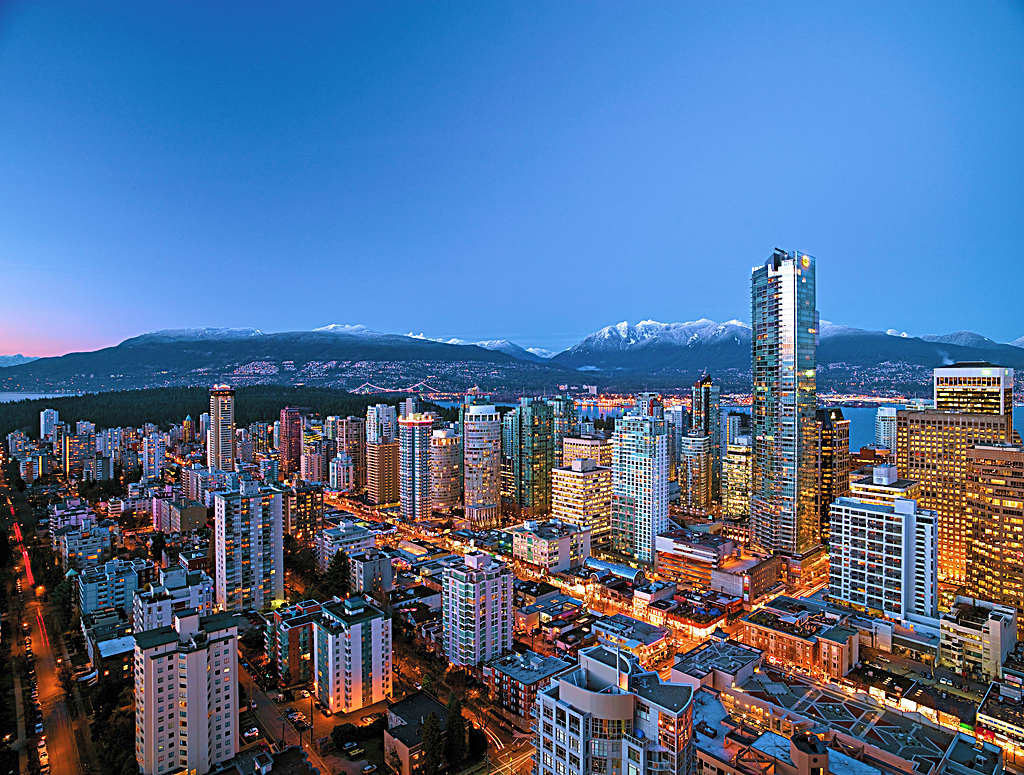 Day 06
Return to the West Coast – Whitehorse to Vancouver
Your Yukon winter experience finishes as you head to the airport for your flight back to Vancouver. Watch the changing landscape on your journey to the West Coast. Your Northern Lights vacation ends upon arrival at Vancouver Airport
Transfer to Whitehorse Airport

Flight from Whitehorse to Vancouver
Prices
Get your personalized quote as prices vary by departure date, selected activities, and hotel. Prices shown are our lowest rates per person, based on double occupancy, and exclude taxes.
Comfort Level
Hotel Accommodations
3 Star
Activities and Northern Lights Viewing
Fully Guided
Like this trip?
Download the full itinerary including your options to personalize this trip.
Have a question?
We can answer any questions or make suggestions.
Schedule a Call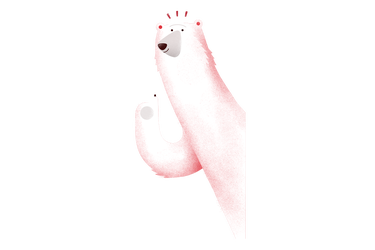 Accommodations
These are examples of the places you can stay on this trip. Please get in touch to discuss your options and to check availability.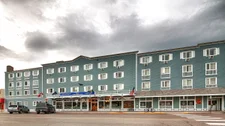 Best Western Gold Rush Inn
Example of a Comfort hotel in Whitehorse
The Best Western Gold Rush Inn is a historic hotel in downtown Whitehorse. Restaurants, museums, and shops are within walking distance.
Personalize this itinerary
Here are some of our most popular enhancements to personalize this journey.


Spend time in Vancouver
Vancouver's mild climate, large outdoor spaces and diverse neighbourhoods attract visitors year-round. Add on a couple of extra nights here, so you have time to explore the city.

Discuss your dream trip with a local travel expert
Sign up for travel inspiration
Our newsletter is full of travel tips and local insights for your Northern Lights tour in Canada.