Manitoba Northern Lights Safari at Ganglers Lodge
Nights of viewing
4 nights
When to go
August - September
Your itinerary is personalized to suit your dreams and needs:
Decide your desired budget
Choose your own activities and experiences
Have all the details of your trip arranged for you
Exclusive aurora viewing in Manitoba
Travel to North Seal River Lodge for a once-in-a-lifetime Northern Lights experience. As soon as you land on the sandy runway, you're greeted safari-style by guides and ATVs — a reminder that you're over 965 kilometres (600 miles) from Winnipeg. Each day at the lodge is packed with adventure! Discover the unique landscape of subarctic Manitoba and marvel at the Northern Lights as they appear in the night sky.

Highlights of your trip
View the Northern Lights under warm fall skies
Walk on remote landscapes only seen by a few
Explore eskers and see glacial erratics from the last ice age
Hear moose and wolf calls and learn about wildlife in this area
Spend time with biologist and Indigenous guides who share their expert knowledge
Fantastic choice of activities - kayaking, ATVing, hiking, and more
Top experiences and features

View the aurora borealis
Northern Lights viewing at Ganglers Lodge is a spectacular experience. Watch as the colours of the lights are reflected in Egenolf Lake.
Your Questions Answered
Find out what is included in your trip and have all your questions answered. We are here to help.
What's Included
Guided Northern Lights viewing experiences
Unique guided activities such as hiking, cultural tours and more
Return flights between Winnipeg and North Seal River Lodge
Electronic travel documentation package
Personalized Fresh Tracks Canada customer service support
Frequently Asked Questions
Gangler's North Seal River Lodge is in a remote, subarctic area of northern Manitoba. The fly-in lodge is surrounded by 5 million acres of land with over 12 rivers and 100 lakes. It is 60 miles south of the treeline and Nunavut border, and 640 air miles north of Winnipeg.
Our vacations are not typically escorted. You are not tied into a specific group, or a rigid daily itinerary but rather have the freedom of independent travel.
This allows you, with the help of our travel experts, to personalize your trip to suit your interests, timeframe, and budget. We'll guide you through the process and provide the reassurance of seamless connections, customer service support, and scheduled activities tailored to your taste.
An exception to this is our Northern Lights vacations in Churchill. These are hosted trips. On these trips, you will be with the same group for each day of your trip and have a daily activity schedule. A local guide will be with you and almost all meals are included.
Either winter or fall is the best season for viewing the Northern Lights in Canada. During these seasons, there are extended periods of darkness.
The Northern Lights are most commonly a greenish-yellow hue, though they can appear pink, red, blue and even violet.
You can photograph the Northern Lights, but you will need a tripod and preferably a DSLR camera where you can control the shutter speed. A wide angle lens is also recommended to capture their full scope.
As Northern Lights viewing experiences take place at night, there is plenty of time in the day for other activities. Tour and activity options depend on the season and the location. In the winter, go dogsledding, snowshoeing, snowmobiling or ice fishing. In the fall, go hiking, wildlife viewing, and sightseeing. There are opportunities to learn about local culture and history too.
Trip Itinerary
Speak to one of our Canadian Insiders about personalizing this trip.
Indicates featured activities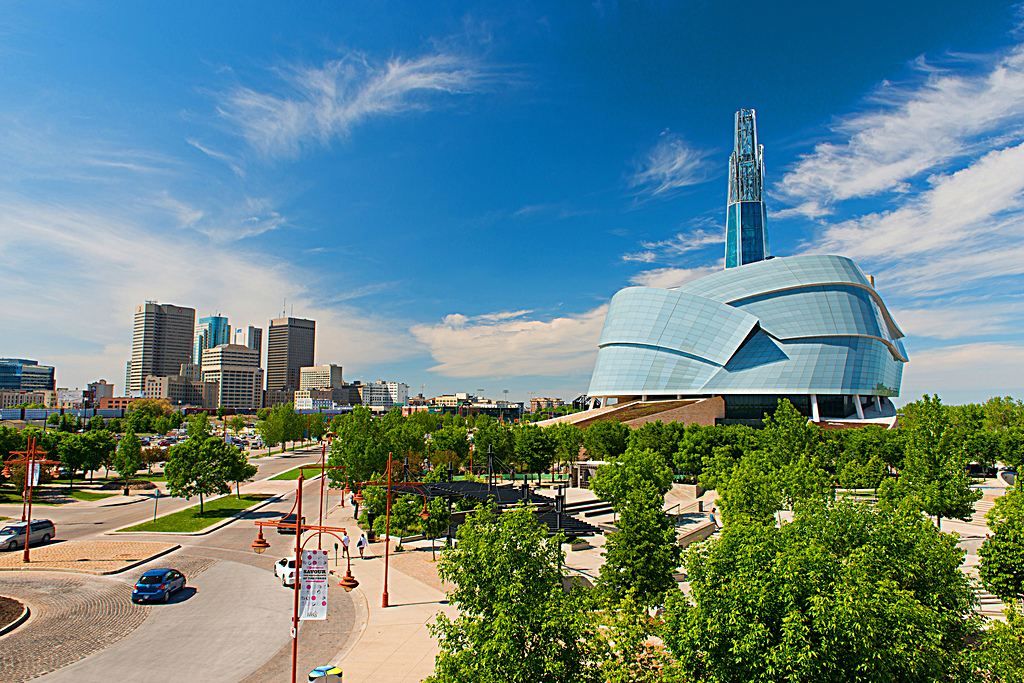 Day 01
Arrive in Winnipeg
Your vacation begins in Winnipeg, Manitoba's capital city. Check in to your airport hotel and prepare for tomorrow's adventure! If you have time, head into the city to explore the shops and restaurants at The Forks Market.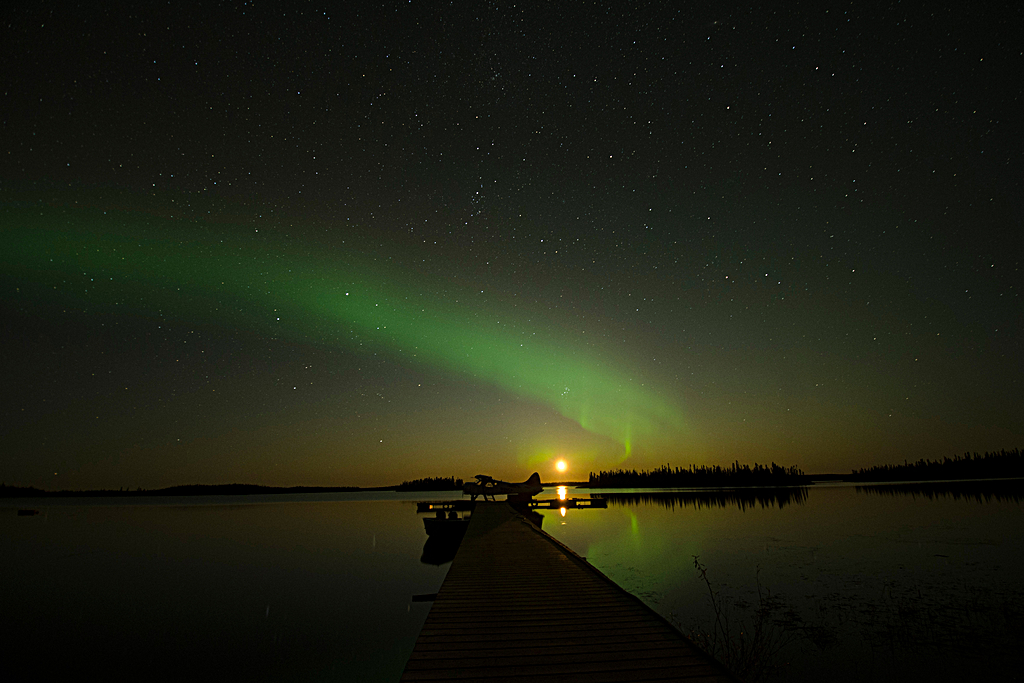 Day 02
Winnipeg to North Seal River Lodge
Awake bright and early this morning for your flight to the remote North Seal River Lodge. Travel north over lakes and tundra and get excited for your safari-style four-night stay. Learn the history and culture of the area and search for the Northern Lights each evening.
Fly to North Seal River Lodge

Nightly Aurora Viewing

A warm fire is ready outside, surrounded by chairs and blankets, so you can relax and wait for the aurora borealis. The lodge bar stays open until late, and a guide is available to tend to the fire, offer camera assistance, or a good conversation. The dock is another great spot for night sky viewing and photography.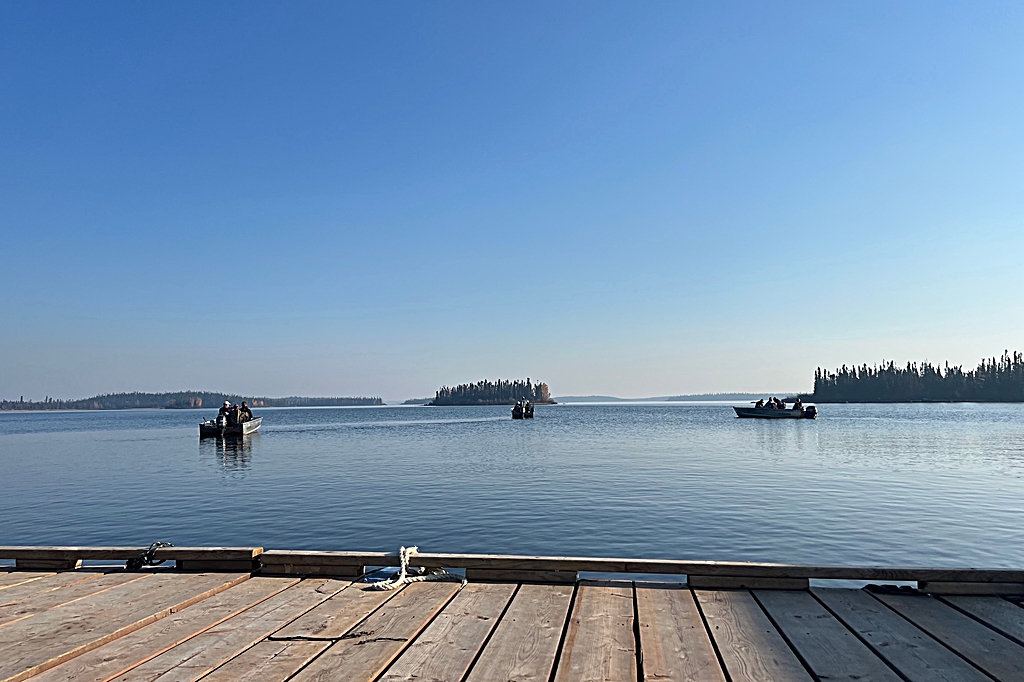 Day 03
Boats, eskers and a shore lunch
Enjoy a full-day tour of Egenolf Lake and the Central Esker.
Optional: Dusk Wolf Call Tour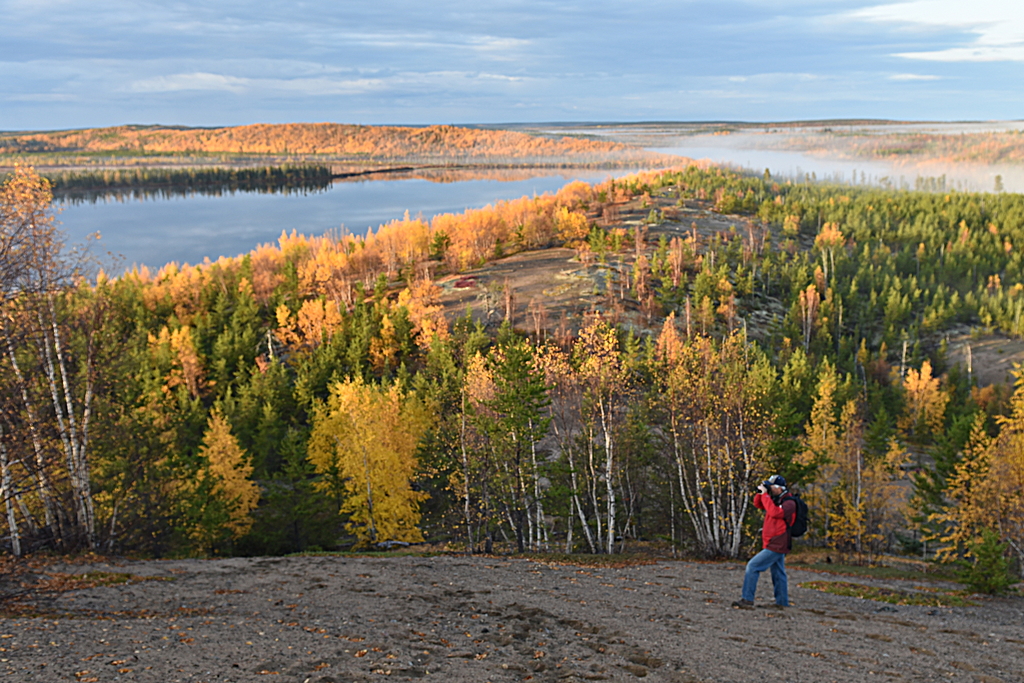 Day 04
Explore the Robertson Esker
A short floatplane ride takes you to Blackfish Lake and part of the 300-kilometre (180 mile) Robertson Esker. With a local biologist, explore the area's archaeology on a guided hike.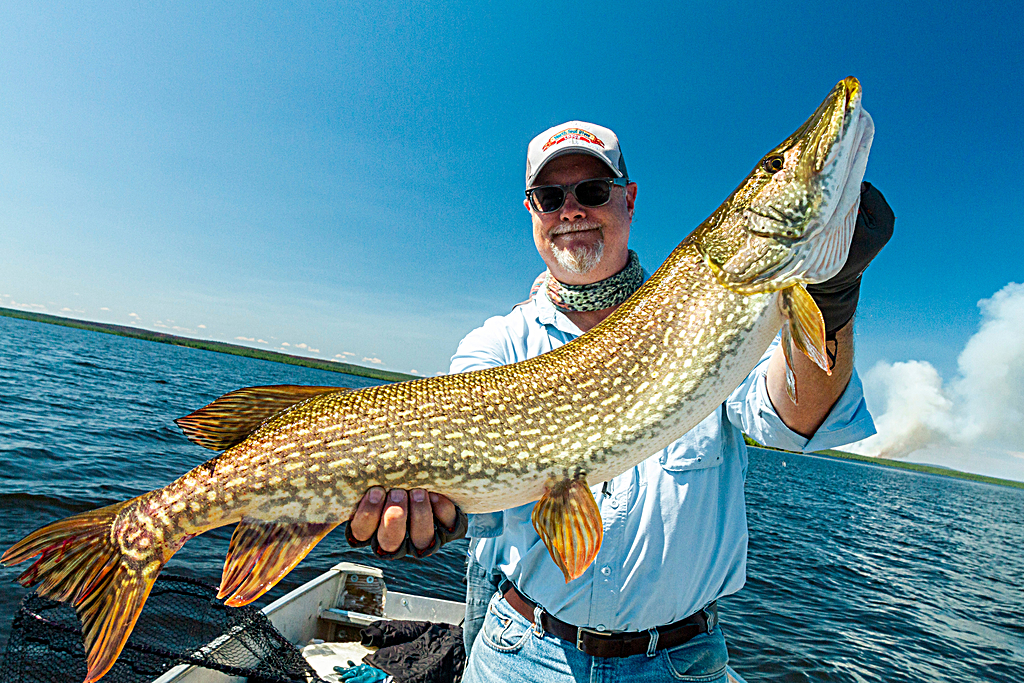 Day 05
Choose your adventure
How you spend your time today is up to you! Options include boating, ATVing, canoeing, biking, and more, with a guide available to take you where you like for your final day.
Nunavut Border Tundra Tour (Extra Cost)

Enjoy a guided day tour by floatplane to Gangler's Courage Lake outpost, just below the 60th parallel and the Nunavut border. Explore First Nations history, learn about permafrost vegetation and wildlife (such as caribou), and journey to the border plaque.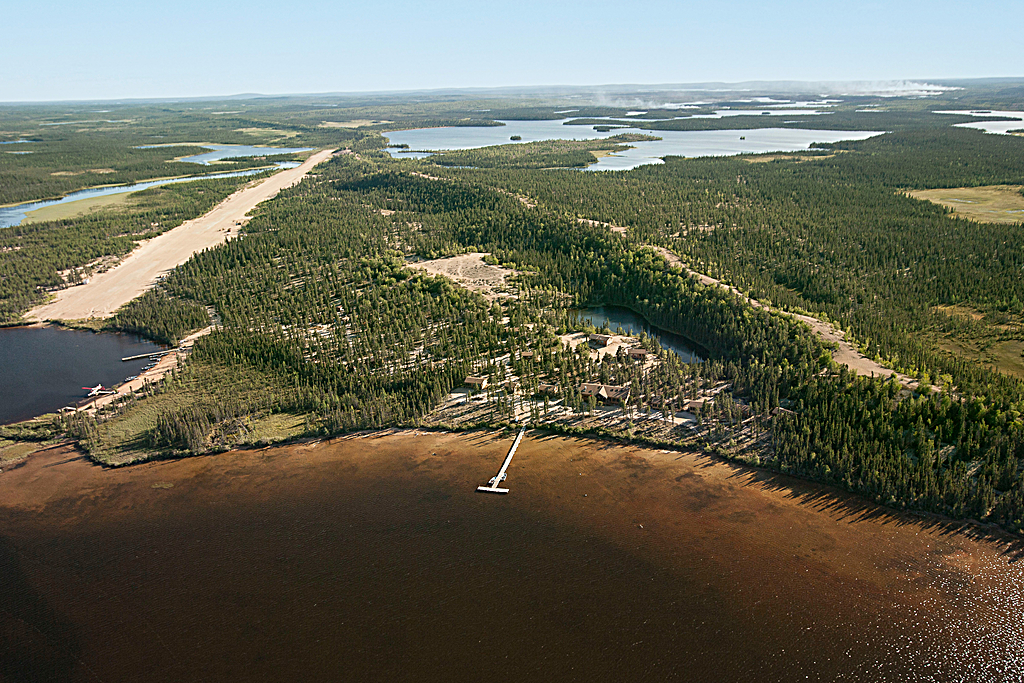 Day 06
North Seal River Lodge to Winnipeg
After breakfast, say goodbye to northern Manitoba and travel back to Winnipeg.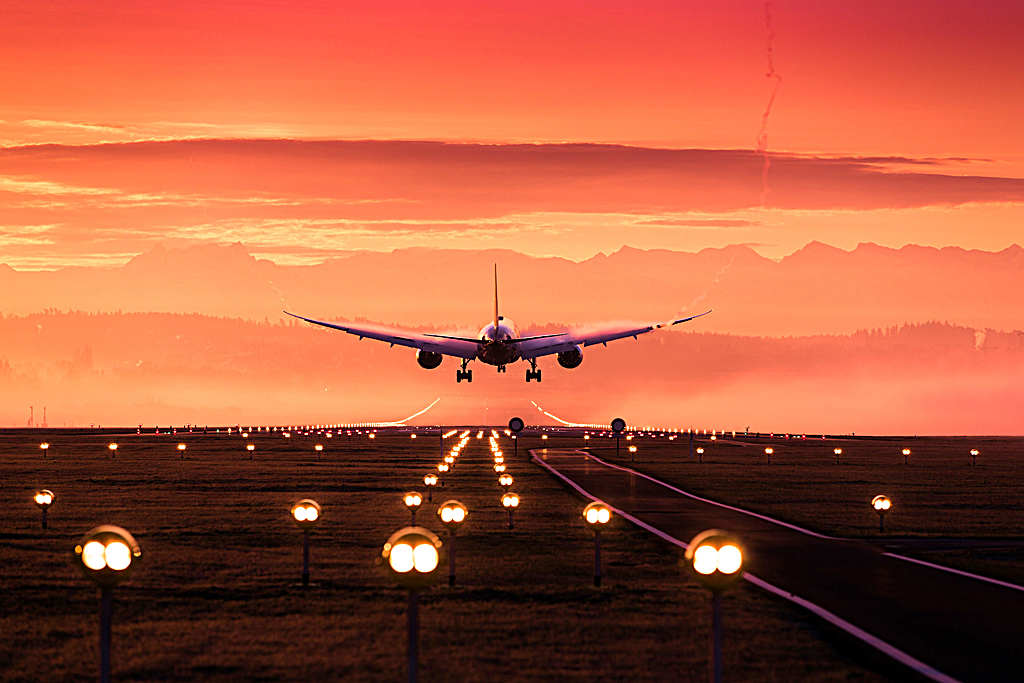 Day 07
Depart from Winnipeg
Your Northern Lights vacation ends as you depart Winnipeg at your leisure.
Prices
Get your personalized quote as prices vary by departure date, selected activities, and hotel. Prices shown are our lowest rates per person, based on double occupancy, and exclude taxes.
Lodge
Activities and Northern Lights Viewing
Fully Guided
View full itinerary
Like this trip? Get more details with a sample itinerary:
Day-tour options and descriptions;
Departure dates;
Suggestions for personalizing your trip.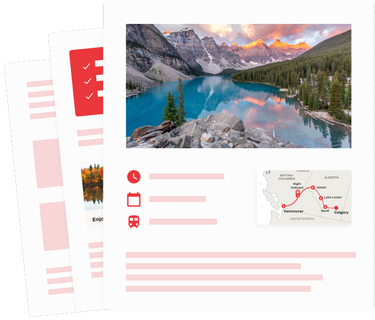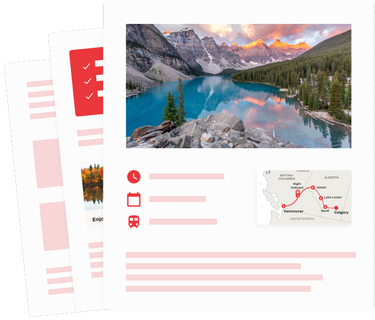 Accommodations
These are examples of the places you can stay on this trip. Please get in touch to discuss your options and to check availability.

Ganglers North Seal River Lodge
Ganglers North Seal River Lodge sits on the shores of Egenolf Lake, surrounded by over 5 million acres of exclusive land filled with lakes, eskers, and wildlife. A maximum of 26 guests stay here per trip, making it a very intimate experience. The main lodge is where you relax, socialize, and enjoy meals, while private log cabins (one bedroom or two bedroom) offer you a comfortable sleep.
Personalize this itinerary
Here are some of the most popular ways to personalize this journey.

Spend time in Winnipeg
Spend more time in Winnipeg at the beginning or end of your trip and discover this city's hidden gems. Highlights include the Assiniboine Park Zoo (and its 'Journey to Churchill'), the Museum of Human Rights, the Royal Canadian Mint, and the Inuit Art Centre — the first of its kind in the world.

Explore Rockies by train
Want to experience even more of Canada? Add a train journey from Vancouver to Winnipeg — depart from the West Coast, travel through the stunning Canadian Rockies and take in the jaw-dropping alpine views.
Limited Time Promotions

Save on 2024
Don't miss the best time to see the lights in 20 years!
Experience peak Northern Lights viewing during 2024's solar maximum. This period of high solar activity only occurs every 11-years — and scientists predict 2024 will have the most spectacular aurora displays in the past two decades!
Secure your spot now! 2024 will sell out quickly.
Plus save $300 per couple when you book by December 30, 2023.
Schedule a call with one of our travel experts, or call us at undefined to apply this offer and start planning your trip.
Discuss your Northern Lights tour with a Canadian travel expert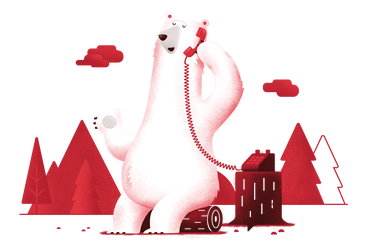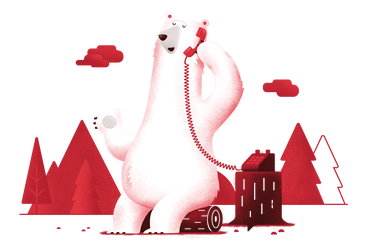 Sign up for travel inspiration
Our newsletter is full of travel tips and local insights for your Northern Lights tour in Canada.